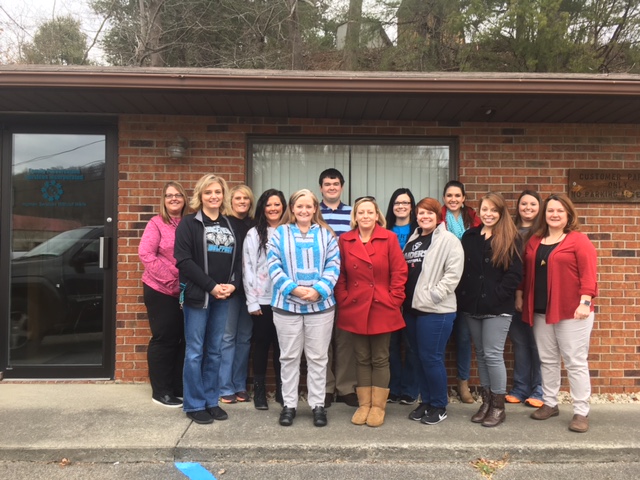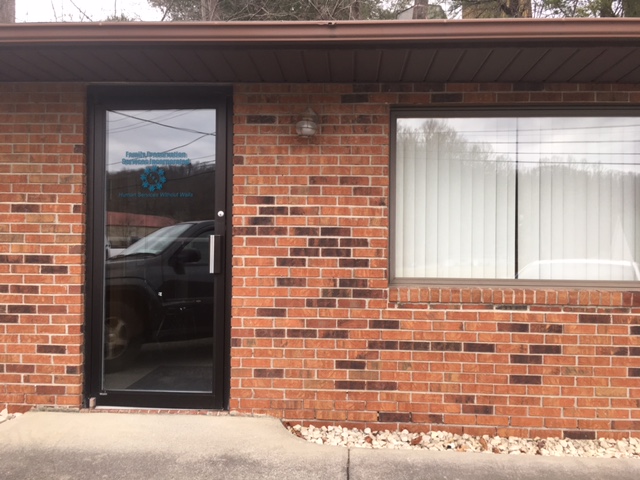 1. When did you open for business?
Family Preservation Services, Inc. (FPS) has been serving the emotional, social, and behavioral health needs of people in Virginia since 1992. After serving needs from a distance for several years, the four county region of Dickenson, Buchanan, Russell, and Tazewell Counties was established in 2001 in order to better serve people in the coalfields. In 2007, following the encouragement of our local community agency partners, we opened an office in Dickenson County at 5123 Dickenson County Highway in Clintwood where we continue to operate today.

2. Why did you open a Family Preservation Services, Inc. office in Dickenson County?
For several years, we traveled into the county from both the Cedar Bluff and Abingdon offices to lend a helping hand. We had frequently hired great local people who had a heart and passion for the work that was being done; however, distance from an office was a concern which often resulted in our inability to sustain lasting employment relationships with the best available people. The region decided to invest in the best of resources, the local people. We then opened doors inside the county. Since 2007, we have been able to recruit and hire team members who are able to more readily serve people near their homes and in their own communities. Many of our team members now have well-established, decade or near decade-long careers with FPS. In turn, the resources and backing of a large, national entity is able to support best practice models of care within the local community. As a result, locals are able to serve locals in ways that show respect for the county and it's people while providing the best possible care available anywhere, often to those most in need in our area.

3. Could you tell us about what FPS offers and the type of people who work within the organization?
There are currently eighteen people on the FPS team that serve the needs of Dickenson County in different ways. The local operation is part of an approximately 65 member regional team and 900 member statewide team. About half of the county's eighteen FPS staff members provide Therapeutic Day Treatment Services to children with behavioral health needs in the local schools. Others provide Intensive In-Home Behavioral Health Services, Home-Based Counseling Services, Behavior Aid Services, Outpatient Therapy, and administrative support. Community-based services of this nature are repeatedly proven to be more long-term effective in helping people make positive life change. They are also significantly more cost-effective to deliver than people being placed out of their homes and communities.

Most of the services we provide are in partnership with Virginia's Department of Medical Assistance Services, Magellan Health Care of Virginia, and/or the local school system. We also volunteer participation and leadership with the county's Family Assessment and Planning Team (FAPT). Through these and other partnerships, we are able to provide the vast majority of our services through state and federal funds, thus bringing revenue into the county through the professional employment of the people who live here.

In addition, FPS of Virginia is a member of the Molina Healthcare family of businesses within the Pathways Behavioral Health division. We are very proud to offer services that are tailored and geared toward the needs of Dickenson County people, while also being a part of a much larger national business family. In 2016, Molina Healthcare was ranked number 201 in Fortune 500 and served over 3.5 million people.

4. What do you enjoy most about your Chamber membership?
It has been stated that every dollar that comes into a locality turns over seven times within that locality. We are excited to first of all support excellent counseling and other human service-oriented program delivery locally, while secondly contributing to the economic health of the county. The Dickenson County Chamber provides an avenue for us to be able partner with and support other companies, thus developing synergies that are mutually beneficial. This mutual benefit empowers growth and development of all business. It provides support to those of us who are attempting to help the county strive toward a higher level of credibility, thus attracting industries that can provide stability to current and future generations. There is a strong parallel in being emotionally and socially healthy while also being healthy from an industrial standpoint. The Chamber helps us participate in bridging that gap.

5. How can potential consumers attain your services?
If you are seeking services, we encourage you contact our Clintwood office at 276-926-4031. As we provide most of our work in people's own environments such as homes, schools, and other community locations, there are times you may need to leave us a message. You may also contact the Cedar Bluff FPS office at any time at 276-963-3606 for additional support. The two offices function together seamlessly and support one another. If there is a need for intensive school-based services, please ask for a Family Preservation Services team member at the office of your child's school or contact the Clintwood FPS office.

6. How can strong candidates seek employment with FPS?
FPS is seeking highly qualified, experienced candidates to serve with us on our team. We are currently offering sign-on bonuses for full-time counseling staff who join us in a strengths-based approach while believing in going the extra mile while serving challenging needs in often challenging environments. Qualified Mental Health Professionals possess a Bachelor's or Master's Degree in a Human Services related field and have experience working with the identified population of people being served. We offer a competitive salary and benefits package and pride ourselves in a positive, friendly atmosphere in which we enjoy one another and those we serve and work very hard at helping people get to a better place in their lives.